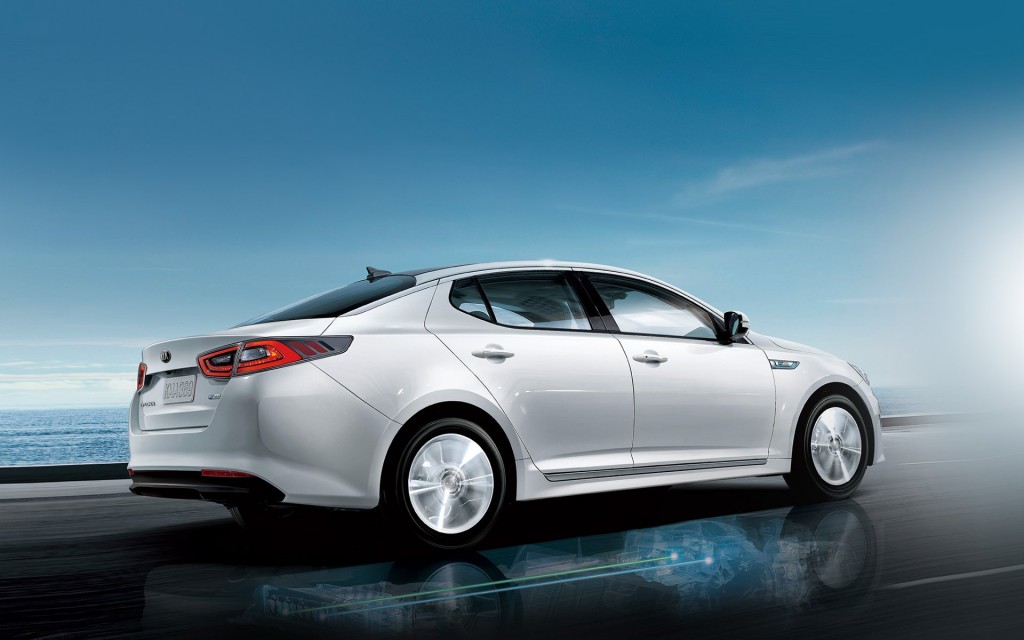 We've had plenty of cause to talk about how Kia is one of the greenest automakers in business right now, but we've rarely discussed a car that is among the most eco-friendly in the Korean brand's fleet. Here to fix that oversight is an explanation of the 2015 Optima Hybrid's powertrain.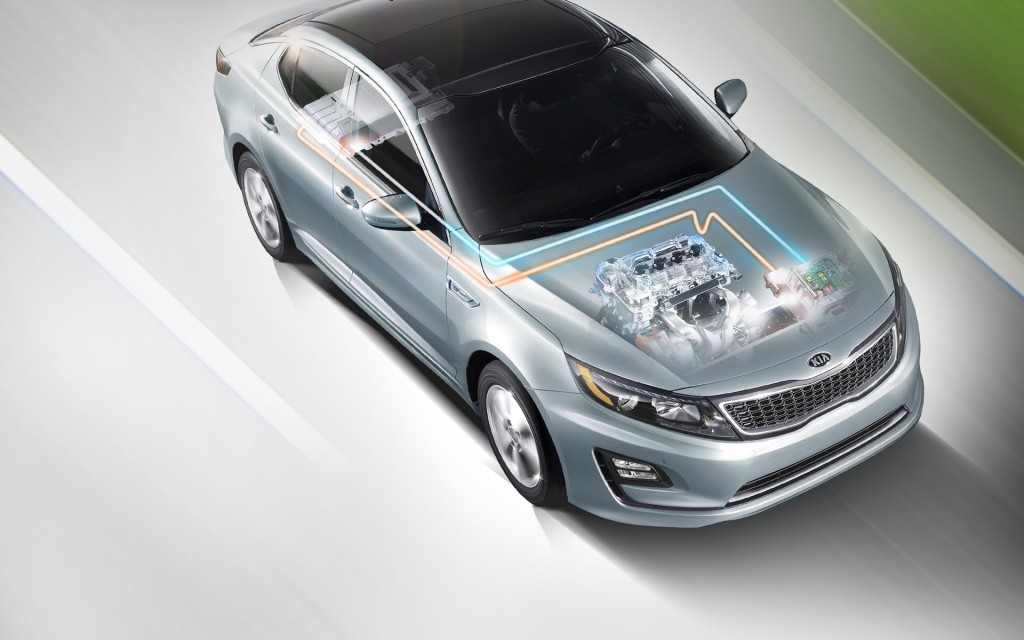 What drives the Kia Optima Hybrid?
The Optima Hybrid makes use of two separate propulsion systems that can work in tandem to increase efficiency. First, there's a 2.4-liter 4-cylinder MPI engine, no different from any other car. Second, there's an electric traction motor powered by a lithium polymer battery.
Depending on what kind of driving you're doing, the Optima Hybrid can be powered by one or both of these systems. At launch and low speeds, the electric motor does most of the work. During acceleration, both motor and engine kick in to provide a quick boost of speed. Cruising down the highway, the engine takes over, sipping on gasoline and maintaining momentum. Finally, when you brake, a regeneration system captures energy and sends it back to the battery pack.
You can watch all of this happen in real time on your instrument panel. Displayed on the dashboard, you'll find a battery meter that shows brake regeneration in action, your current MPG, a performance grade of your last drive, and other data that will coach you into the most efficient driver you can be.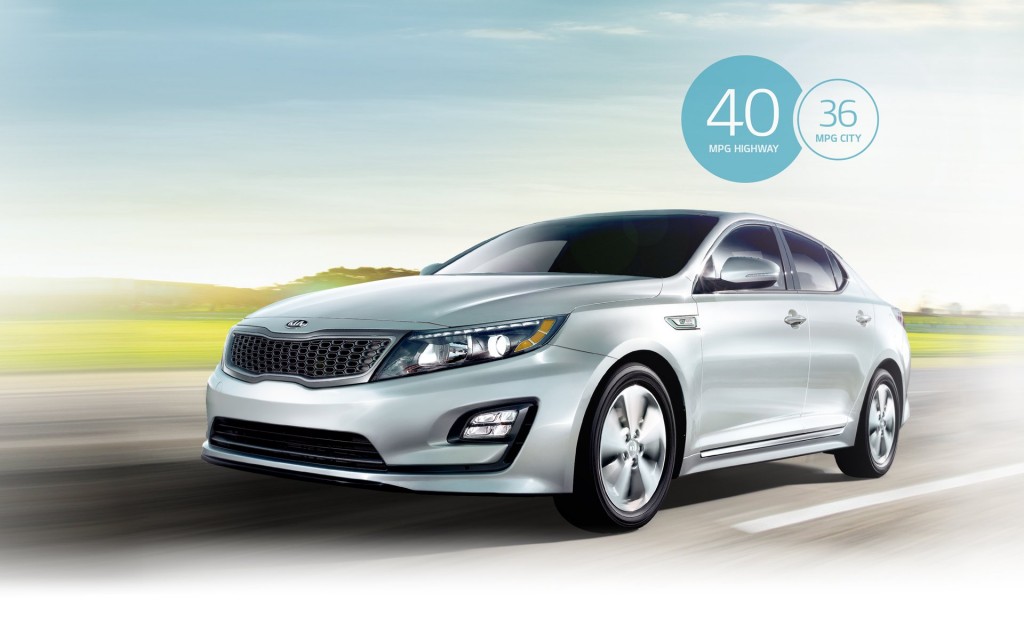 What sets the Optima Hybrid apart?
That's the theory out of the way, but where the Optima Hybrid excels is in its results. The intelligent hybrid system that Kia has put together delivers not only on efficiency but performance, too.
The engine-motor combo produces 199 horsepower and 235 lb-ft of torque, so you can expect vigorous acceleration when you put your foot down.
You can also expect to keep going and going, as the Optima Hybrid receives an EPA-estimated 36 mpg in the city, 40 mpg on the highway, and 38 combined mpg.
The 2015 Kia Optima Hybrid is an eco-friendly vehicle that maintains every bit of its sporty feeling. If you're interested in this vehicle, take a look at our inventory, and then visit us at Leith Autopark Kia for a test drive. We'll be happy to answer all your questions and offer any additional assistance when we see you.
Kia Optima Best Hybrid Vehicle on the Market
was last modified:
April 20th, 2021
by