Our most anticipated new model from Kia has to be the third-generation Kia Sorento. It represents a true evolution in style and function that we can't wait to have in our showroom. Until then, we'll just have to make do with this media showcase from a recent event. In this video, Kia's head of Overseas Product Marketing, Spencer Cho, explains the many improvements and new features coming to the Sorento.
Cho stresses the dimensional changes of the Sorento, giving focus to the lengthened wheelbase and the lower ground clearance. The sleeker appearance outside gives way to a modern and wide theme within, granting passengers more space. High-end materials finish out the interior upgrades. While not all vehicles in its class give customers an option for third row seating, the new Sorento does.
This next generation model also includes a number of structural and safety improvements. The body utilizes ultra-high strength steel for extra rigidity and resistance to impacts. A full suite of safety features including an Active Hood System, Blind Spot Detection, and Advanced Smart Cruise Control helped the Sorento earn a five-star crash safety rating from the Euro NCAP, the highest score possible from that organization.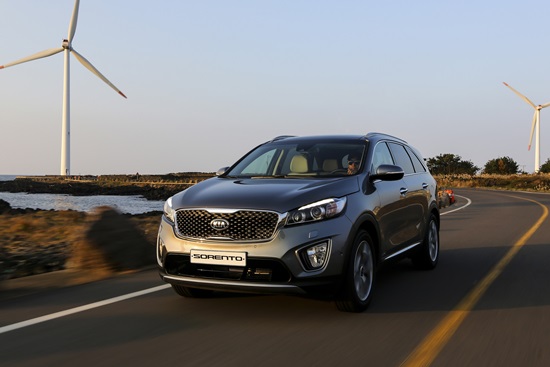 As with all Kia vehicles, the new Sorento also reaches a superlative level of eco-friendliness. It is the twelfth Kia to receive a Life Cycle Assessment certificate from TÜV Nord, a globally recognized technical inspection organization. The Life Cycle Assessment certifies that the Sorento has a dramatically reduced environmental footprint over its entire lifespan, from assembly to decomposition. It produces thirteen percent less smog while it is being built and through the whole time it's on the road.
Let us know if you have any more questions about the 2016 Kia Sorento, as we would be happy to answer any that we can. For all new Kia vehicles, the best place to go is Leith Autopark Kia in the Raleigh area.
2016 Sorento Earns Lifetime Cycle Assessment Certificate
was last modified:
April 20th, 2021
by