The 2016 Sorento is one of Kia's newest models, and it's available right now. We did a full test drive review of this car a few months ago, but we want to give you a quick rundown of why the Sorento should be your next family crossover. We're going to do that by focusing on the features you won't find anywhere else so you know how the Sorento works for you.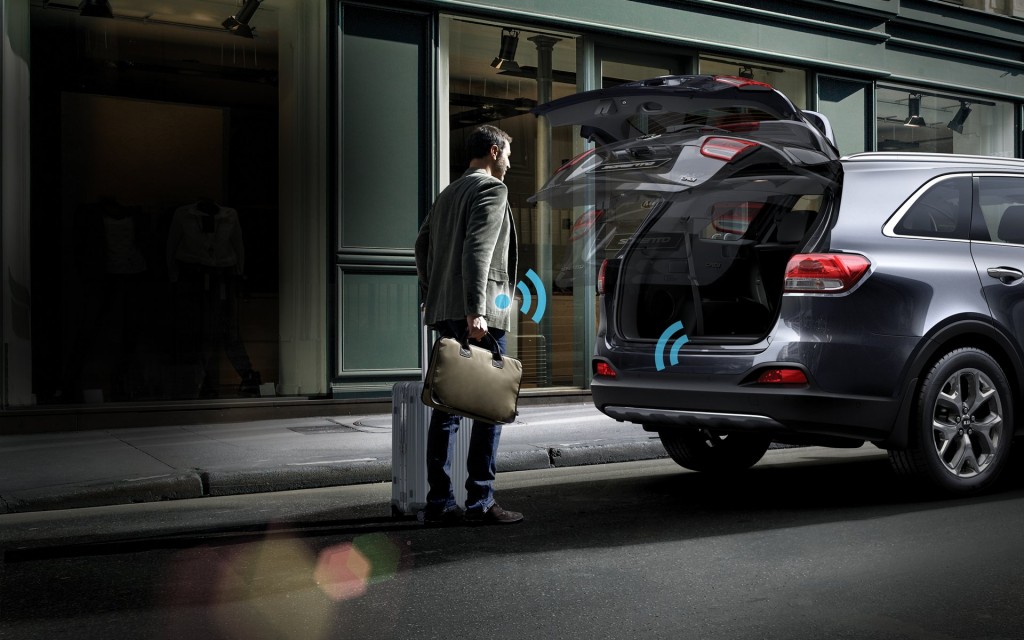 Smart Power Liftgate
Powered liftgates have been around for a while now, but they never seem to get any better. There's always a catch, liking having to double-click a button on the key fob or doing the hokey-pokey with your bumper.
The new Sorento introduces the Smart Power Liftgate. When enabled, all you have to do is approach the trunk with the key in your pocket and wait a moment, then watch as the liftgate opens all on its own. You can even make closing the hatch easier by configuring your height preference.
YES Essentials®
Kia gives you access to the only kid-proof fabric upholstery. YES Essentials® fabric is engineered from sustainable materials to be stain-resistant, forcing spills and food residue to the surface where they can be easily wiped up. The fabric is also odor-proof, inhibiting the growth of mold and bacteria. YES Essentials even claim to be antistatic, reducing shocks and clinginess and replacing them with pure comfort. Let life happen to your Sorento – it's well prepared for anything you throw at it.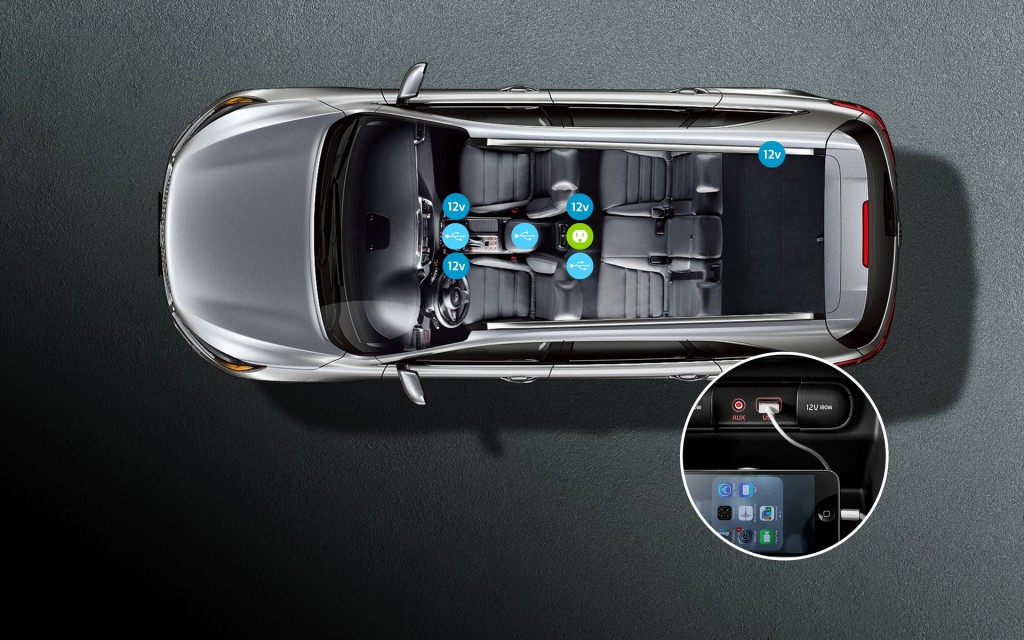 Up to 8 Outlets
In this mobile age, everyone has a device that needs power. You've got a phone, your kids have tablets and MP3 players, and when you're on a road trip you don't want anyone to be running on empty.
It's a good thing the 2016 Sorento offers up to 8 easily accessible outlets. The front passengers have access to two 12V outlets and two USB ports from the front seats, and the second row has a 12V outlet, a USB port, and an available 110V inverter. Add in another 12V outlet in the rear of the vehicle, and you'll never be in need of a charge.
Learn more about the 2016 Sorento when you visit us at Leith Autopark Kia. Our sales experts will be happy to help you schedule a test drive, so call or visit us today.
3 Ways the New Kia Sorento Will Make Your Life Easier
was last modified:
April 20th, 2021
by